FALLING BEHIND ON SAFETY TECHNOLOGY IS AN ACCIDENT!
Partner with Fleet Advantage for turnkey asset management solutions to mitigate risk and reduce your costs!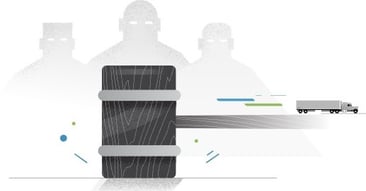 In 2016, Tracy Morgan, a NYC comedian, had an accident with a tractor-trailer with a well-known public company that concluded in a settlement in excess of $100MM. Following that unfortunate event, we began a robust investment and research initiative including the acquisition and testing of the latest state-of-the-art safety technology. The rate of tractor-trailer accidents with fatalities has a 7-year compounded annual growth rate of 3.7% with the average judgment or settlement ranging from $20,000,000 to $200,000,000.
Recently, large, nationwide legal firms have identified tractor-trailer fatalities as a lucrative target and have large public companies clearly in their sites.