Mitigating Rising M&R Costs for Class-8 Truck Fleets - Effective Data & Strategies to Leverage Newer Trucks to Reduce Maintenance & Repair Costs
Private fleets and for-hire carriers continue to deal with many challenges despite a booming economy. Company executives and fleet operators are focused on areas such as customer satisfaction, logistics, routing, acquisition strategies, rising demand, driver retention, safety regulations, diesel prices, and ELDs, to name a few. But a challenge that remains constant despite the economy and associated factors is the Total Cost of Ownership, with maintenance and repair (M&R) at the forefront as the highest variable and volatile cost of a fleet operation.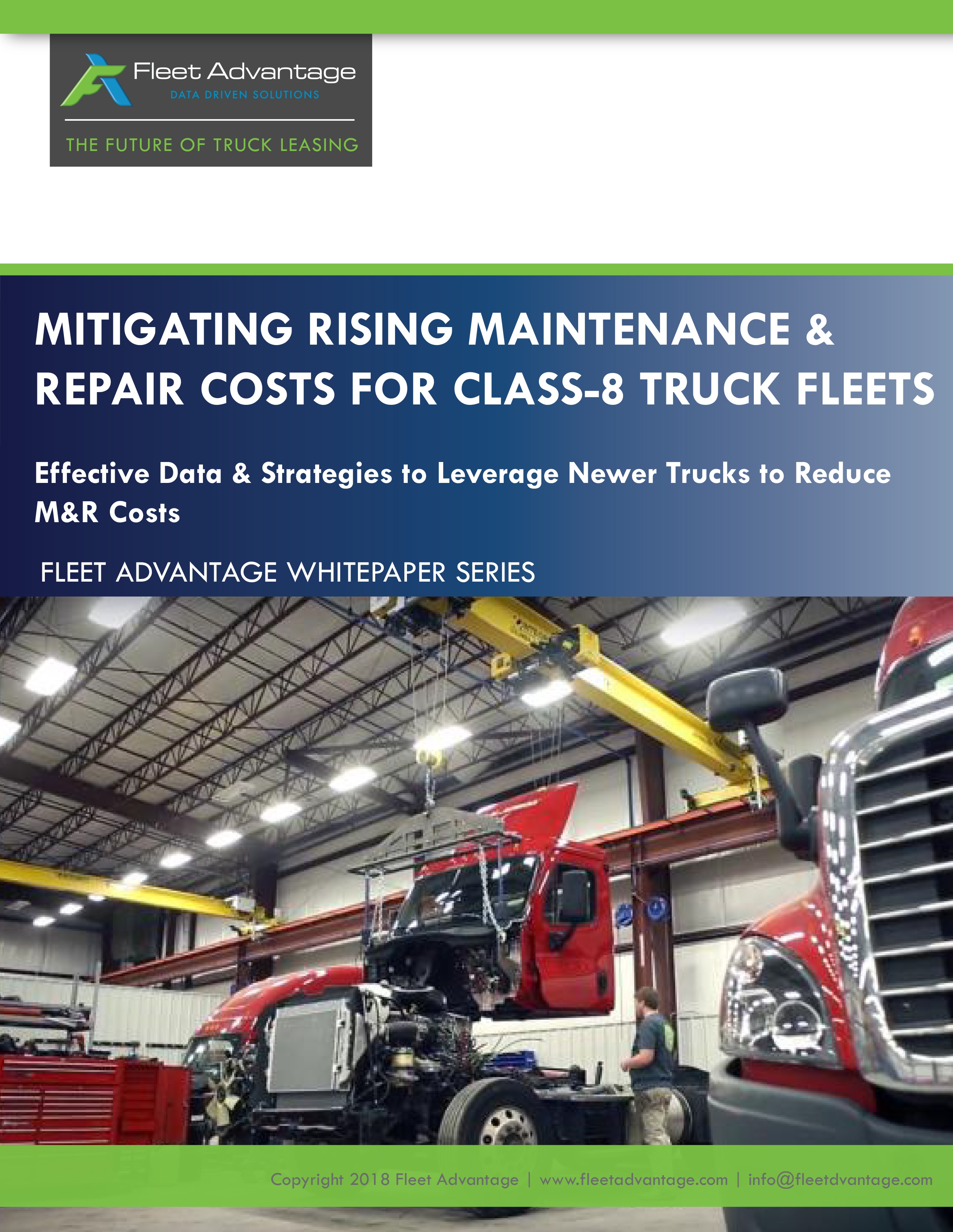 Download this whitepaper today for various M&R data comparisons, helpful tips to lower M&R costs and the impact M&R and vehicle age has on costs of operating a Class 8 fleet. The report can be used by fleet operators to benchmark their fleet M&R data and determine how their vehicle lifecycle strategy impacts their overall operation.
Download this whitepaper to learn about:
In-depth breakdown of maintenance components and costs

Additional "variable" maintenance costs, including technicians

Opportunities to prevent M&R issues

Understanding where shorter asset lifecycles benefit the bottom line

Comparing costs of newer trucks versus older trucks




Why newer trucks reduce maintenance costs