How REIMAGINING Your Full-Service Lease Can Save You MILLIONS in operating cash!
Why give away cash that you will never get back?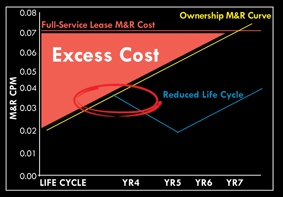 With flexibility at the forefront of today's business strategy, scrutinizing every detail of your heavy-duty truck fleet's lease structure can mean the difference of millions gained or lost toward the bottom line. This report illustrates the significant organizational flexibility and financial gains associated with an Unbundled Lease including savings per truck equaling close to $60,000 compared with a Full-Service Lease (FSL), which halts flexibility.
This report also addresses several key areas, including:
The fundamental difference between an Unbundled (UBL) and Full-Service Lease (FSL)

Importance of flexibility in lease options in today's environment

Demystifying Fuel and Maintenance Costs in an FSL

Building Trucks with Custom Truck Specifications

Significant Finance Savings when Comparing UBL vs. FSL

End of lease - FSL limitations

When to plan your FSL exit

Choosing the Right UBL Partner - Why Accurate Data Analytics Can Help You Plan