new INDUSTRY BENCHMARK SURVEY SHOWS FLEETS ARE FOCUSED ON alternate fuel, EMISSIONS REDUCTION PLANS AND favoring LEASE
Amid persisting economic climate challenges Fleet Advantage fleet services experts will be discussing the latest transportation trends and providing complimentary fleet DC audits at the ATA TMC Annual Meeting at Booth #721 February 27-March 2, in Orlando, Florida.
Results of the latest industry benchmarking survey are here! We took the pulse of industry leaders on topics ranging from the use of alternate-fuel trucks; equipment finance trends; and strategies for environment, social and governance (ESG). Our annual benchmarking study provides us and the industry with a close look at the issues that are most important to fleet executives today, and the decisions that are helping to shape their business strategies. This year's study shows that alternate fuel, equipment procurement strategies favoring leasing, and a continued focus on environmental, social, governance (ESG) continue to be critical for fleets today.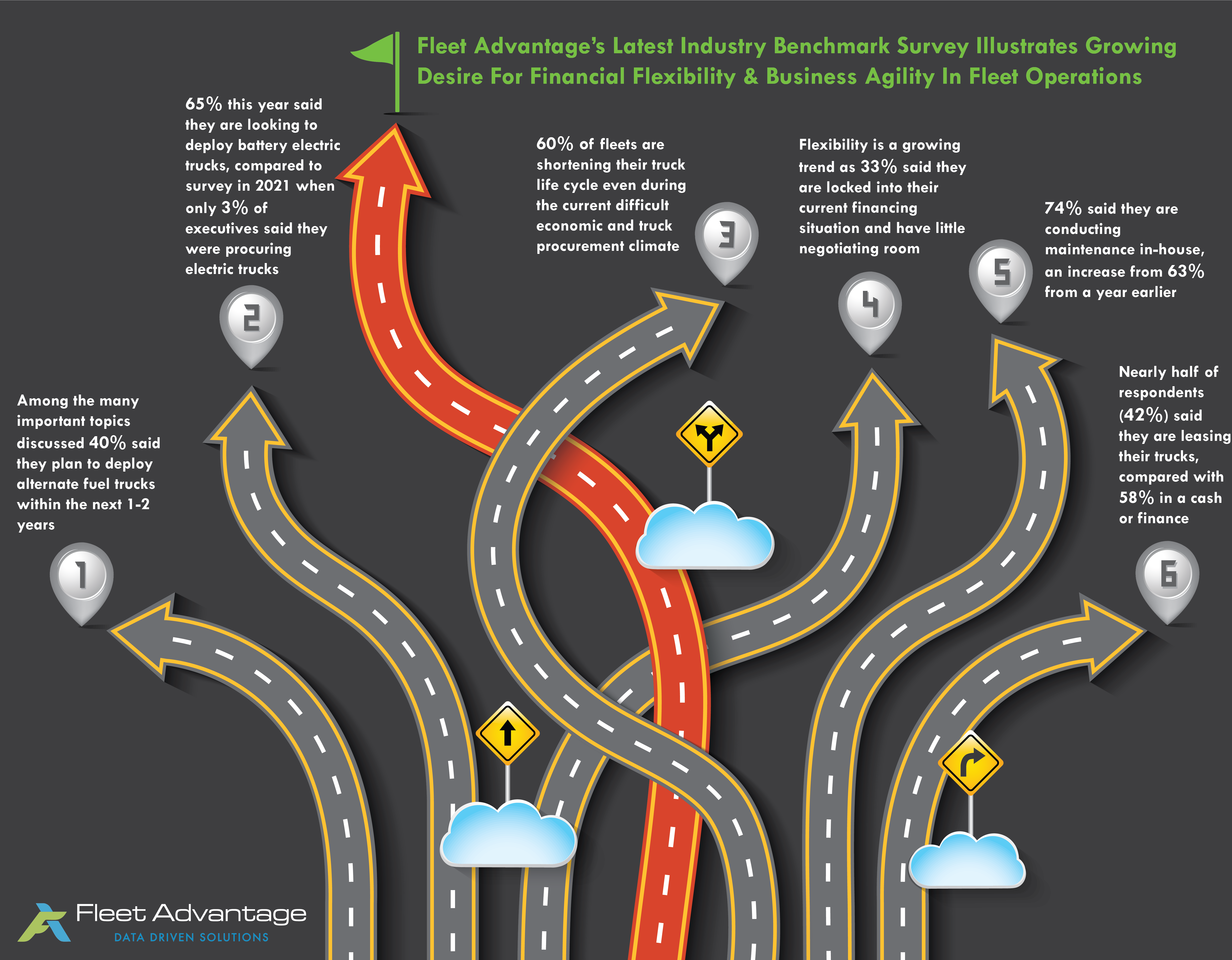 Schedule a "Boots on the Ground" Complimentary DC Audit today!