Schedule today! Fleet Advantage offering complimentary resources to help fleets improve their corporate financial wellness!
With the continued challenges to the overall economy and companies with transportation fleets, Fleet Advantage is extending the focus of Financial Wellness Month by offering a complimentary financial analysis including a lease versus purchase analysis. Leasing is a proven strategy to preserve cash flow, optimize asset utilization and provide maximum financial flexibility. Our lease versus purchase analysis and data analytics resources helps fleets review the cost of their operation and find ways to navigate the current difficult climate.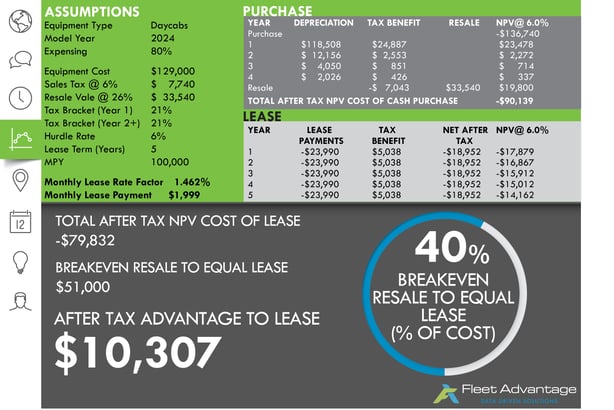 Fleet Advantage is the largest independent lessor for heavy-duty Class-8 trucks and has over $2.0 Billion assets under its Life Cycle Cost Management (LCCM) program and more than 50 customers which includes America's top corporate fleets, including five (5) of the top 10 private fleets in the country. We guarantee the absolute lowest cost of operation by providing fleet asset management, financing solutions, and fleet analytics, using the latest equipment technology to achieve optimum vehicle productivity and maximum safety.
Schedule a Complimentary Financial Wellness Analysis today!