Diesel Fuel Winterization
For heavy duty truck fleets, the winter months are more than just that risky season when they have to be extra careful in driving. As fleets prepare for the harshest season for trucks, the question of MPG performance, disruptive breakdowns, fuel supply and how to effectively treat fuel that can be used in cold temperatures emerge.
Download this whitepaper today to learn about winter's effect on MPG and how to prevent delays due to winter fuel problems without compromising your MPG performance.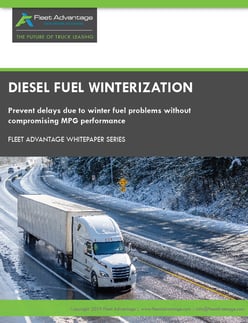 Download this whitepaper to learn about:
Why MPG drops during the winter months
How to eliminate fuel gelling and icing
How to keep storage and truck tanks free of water

How to treat the fuel

Process of blending